Transitioning to that next stage of life can sometimes be challenging, and the first step is finding the right community and lifestyle that meets your unique needs. Any significant change, like retirement, can leave your days vacant, and you may need time to adjust.
Spiritual activities can do wonders to enrich seniors' lives and help ease the transition to their new community.
Let's explore how spiritual activities can enrich seniors' lives.
Enriching Life with Spirituality
Spirituality can be essential to feeling at home in your new community. Spiritual activities can help ease the transition into senior living and instill a sense of purpose while you or your loved one adjusts to a new environment.
Let's explore some different spiritual activities your new community will offer.
Attending Mass Services
Attending mass can help instill a sense of community and purpose while being close to your faith. It can also be therapeutic and an opportunity to socialize with others in your community and create a nice routine for your weekly schedule.
Prayer Groups
Prayer groups, similar to attending mass services, also help you acclimate to your new community and allow you to socialize and find comfort in your new environment.
A scheduled prayer group can give you something to look forward to every week!
Hymns
Reciting hymns can be a profoundly spiritual activity that has the power to connect us emotionally. Connecting with your peers in your community and bonding over hymns is an excellent activity to give you a sense of purpose and direction.
Meditation
Everyone needs some time to unwind every now and then. Meditation can help:
Reduce stress
Control anxiety
Promote emotional health
Give you an opportunity to relax
The transition to a new community and lifestyle can sometimes be stressful, so meditation is an excellent option to take some time for yourself.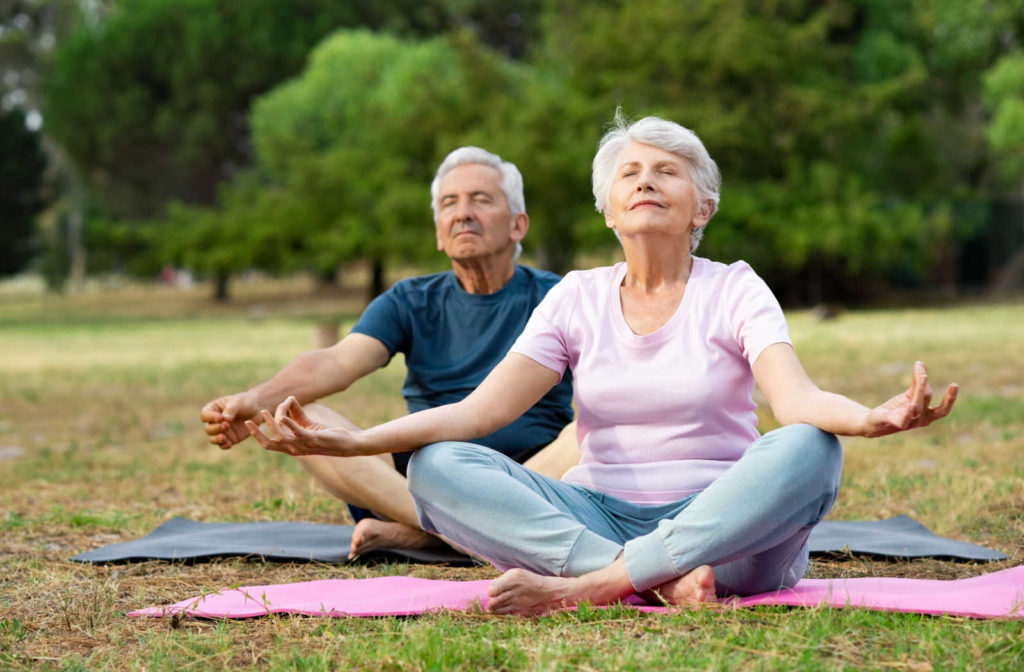 Bird Watching
This activity may be surprising to see in this list, but bird watching can be a form of meditation while you're fully immersed in the activity.
Bird watching can allow you to connect with nature and do wonders for your mood—allowing you to relax, increase your mental fitness, and keep you physically active.
Animal Visits
Are you an animal person? Well, then animal visits may be for you. Animal visits can help reduce stress, anxiety, and depression and ease loneliness.
These feelings can sink in when you're adjusting to a new environment, and seeing excited animals that are thrilled to see you can make a big difference.
Embracing Your New Lifestyle
If you're a deeply spiritual person, incorporating spiritual activities can ease the transition to your new community and give you some direction and purpose while adjusting.
Along with access to various spiritual activities, your new community will offer exciting amenities to match, including:
Weekly housekeeping
Round-the-clock maintenance services
24/7 emergency call system
Concierge services
Full-service beauty salon and barbershop
Your new community wants you to look and feel your best while providing the security you need to pursue new and familiar activities that draw your interest.
Feeling Comfortable in Your New Community
You should always feel at home where you choose to live, and your new community has spiritual activity options to help you get acclimated and feel at home. Spiritual activities are an excellent way to instill a sense of purpose in your day-to-day schedule and meet new people.
Contact a professional to schedule a tour and see if your new community meets your unique needs!